MyPost Business – In today's fast-paced e-commerce landscape, efficient shipping and logistics management is crucial for businesses of all sizes. MyPost Business, offered by Australia Post, is a comprehensive platform designed to simplify and streamline shipping processes. This article will explore the features, benefits, and how it can help your business thrive.
What is MyPost Business?
MyPost Business is an online platform provided by Australia Post, the national postal service of Australia. It is specifically designed to meet the shipping and logistics needs of businesses, both small and large. It offers a range of features and services to streamline the shipping process, enhance customer experience, and also optimize operations.
One of the critical functionalities of this Business is the ability to book and manage shipments online. Businesses can compare rates from various carriers through the platform, select the most suitable shipping option, and also print shipping labels. It eliminates the need for manual paperwork and reduces administrative tasks, saving time and effort.
It provides access to multiple carrier options, including Australia Post and other trusted delivery partners. MyPost Business allows businesses to choose the carrier that best suits their specific requirements.
Key Features and Benefits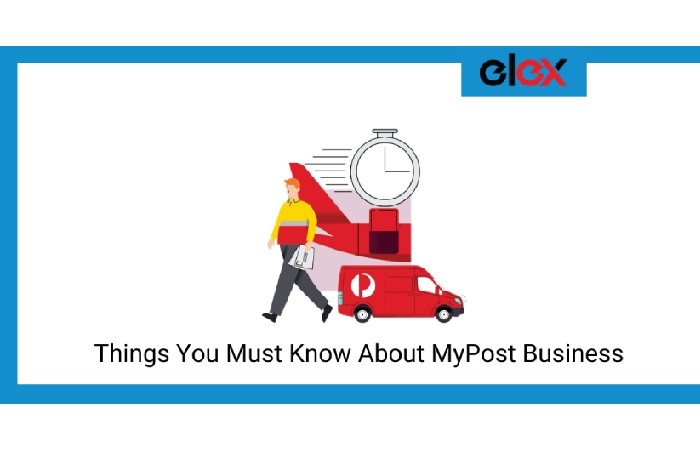 1. Easy Online Booking: It allows you to book and manage your shipments conveniently from the comfort of your office. You can compare rates, select carriers, print labels, and track your shipments in one place.
2. Multiple Carrier Options: With MyPost Business, you can access a wide range of carrier options, including Australia Post and other trusted delivery partners. It ensures you can choose the most suitable carrier for your specific domestic or international shipping requirements.
3. Discounted Postage: It provides discounted postage rates for eligible customers, allowing you to save on shipping costs. These cost savings can contribute to your bottom line and make your business more competitive.
4. Tracking and Notifications: Stay informed about the status of your shipments with real-time tracking and delivery notifications. This feature helps you provide accurate customer information and enhances the overall customer experience.
5. Integration Capabilities: MyPost Business seamlessly integrates with popular e-commerce platforms, such as Shopify, eBay, and Magento. This integration automatically syncs order details, simplifying the shipping process and reducing manual data entry.
Here Are Some Of The Key Benefits Of Using Mypost Business:
Discounts on shipping rates: MyPost Business members can enjoy discounts on shipping rates, saving you money.
Access to a range of shipping services: It offers shipping services, including express, standard, and parcel post. You can choose the exemplary shipping service for your needs and budget.
The ability to track shipments online: MyPost Business members can track their shipments online, so you can always know where your packages are and when they will arrive.
The ability to print shipping labels at home or the office: Its members can print shipping labels at home or at the office, which saves you time and hassle.
The ability to manage multiple shipping accounts from one place: Its members can manage multiple shipping accounts from one place, making it easy to track your shipping activity.
The ability to integrate with your existing e-commerce platform: The combination of this Business with your current e-commerce platform makes it easy to process orders and ship products.
If you are a business that ships products, it is a great option to consider. It offers a range of features and benefits that can help you save time and money on your shipping costs.
Getting Started with MyPost Business
To start using it, follow these steps:
1. Create an Account: Visit the MyPost Business website and create an account. Provide the required details about your business and shipping preferences.
2. Integrate with Your E-commerce Platform: If you have an existing e-commerce store, integrate it with MyPost Business for seamless order syncing and management. Follow the integration instructions provided by MyPost Business for your specific platform.
3. Explore Features and Services: Familiarize yourself with the various features and services offered by it. Use the discounted postage rates, packaging options, and also analytics tools to optimize your shipping operations.
4. Book and Manage Shipments: Book and manage shipments through the MyPost Business portal. Compare carrier rates, print labels, and also track shipments to ensure timely delivery.
Conclusion
MyPost Business is an online portal that provides businesses with tools and services to manage their shipping and also logistics operations. Whether you run a small online store or a large-scale enterprise, it offers a centralized platform to handle your shipping needs effectively.